SHOW-ME STATE HOE DOWN
April 14 @ 11:00 am

-

April 16 @ 6:00 pm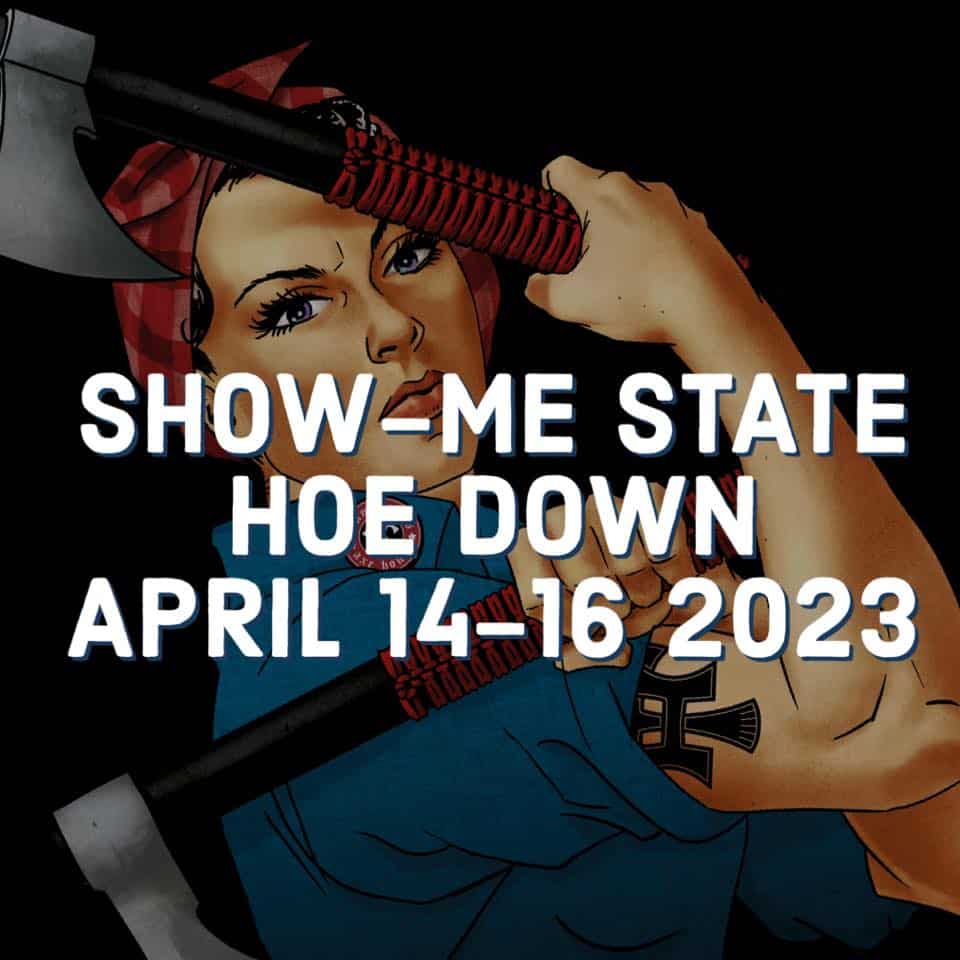 "We've gal-darn gone and done it…"
We want to show YOU what the SHOW-ME STATE does best! 
Join us in April for a good ol' fashioned Hoe-Down Throw Down. 
(country music incoming)
I want every girl to get the chance to throw and gain confidence in an amazing tournament setting!
Beginners welcomed & encouraged.
This will be a weekend filled with all the things.
treats. prizes. neck massages. 
We will have HATCHET, BIG AXE, and DUALS.
We will add knives if there is enough interest. 
$50 entry for each discipline.
50% of entries going to payouts!
Depending on entries will be how deep they go.
Tag those bad-axe chicks you know,
3 LUCKY 
 LADIES will get their entry fees reimbursed to them! 
SIGN UP BELOW 
It's our year, girls. Let's do this!
Related Events